Caliber, our unique club that offers big-time value https://www.everest.com/caliber-account

BUILT BY PEOPLE LIKE YOU, FOR PEOPLE LIKE YOU. JOIN YOUR COMMUNITY TODAY.
You Get All These Perks And More!
Extreme Discounts on Gear
Free Shipping on Caliber Eligible Products
Streaming Outdoor Entertainment
Eat, Play & Travel Discounts to 700,000+ locations
Donation to our Non-Profit Partners
Free Everest T-Shirt!
Cool Everest "Yeti" Patch
Discount on a US LawShield Membership
Early-Bird Notice on Sales and Closeouts
JOIN CALIBER NOW
Free Express Shipping on Caliber Eligible Products
Thousands of Caliber eligible products added daily!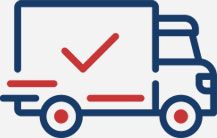 No minimum threshold on basket value to receive FREE EXPRESS SHIPPING!
Available in the lower 48
Simply add products to your basket with the Caliber eligible symbol
Stream 1000's of Hours of Video
Caliber Members have exclusive access to CaliberVideo where they enjoy thousands of hours of entertainment. Sit back and watch your favorite outdoor enthusiasts as they stalk, bag, cast, climb, camp, and continue the great tradition of living off the land. Sign up today to start watching CaliberVideo on any device.


JOIN CALIBER NOW
Caliber Members Receive Substantial Eat, Play & Travel Discounts
to Over 700,000 Locations Nationwide
As a Caliber Member you will receive substantial discounts up to 70% off at your favorite locations and activities. Most Caliber Members
save up to $3,500
per year in savings! By joining Caliber you are entitled to substantial Caliber Access benefits the moment you sign up! The below are just some of the many benefits where your Caliber Membership will translate into
mega discounts
!

Early Bird Notice on Specials, Extra Savings,
Closeouts and More!
Be the first to know when special deals are coming before anyone else. Our Caliber account holders will be notified as early as 12 hours before a sale or closeout! Get a jump on the competition and snag that special something before they sell out!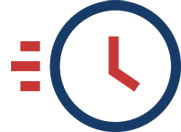 Special Sales
Closeouts
Bargains
Secret Discount Codes
<

The Nation's Leading Legal Defense for Self-Defense.
Now Available with a Caliber Member Discount.
At any given moment, situations of self-defense and emergencies can happen to anyone. This is exactly why Everest chose to partner with U.S. LawShield. While our Caliber Members protect their family and property, U.S. & Texas LawShield stands ready to defend you 24/7/365 with the most comprehensive self-defense coverage in the nation. Because you are a Caliber Member, you get an exclusive benefit from U.S. LawShield as follows:



IDENTITY THEFT COVERAGE AVAILABLE

NO LIMIT TO THE AMOUNT OF HOURS PROVIDED FOR DEFENSE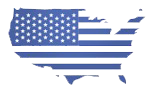 MULTI-STATE COVERAGE AVAILABLE FOR ALL 50 STATES, WASHINGTON D.C., AND PUERTO RICO

LEGAL REPRESENTATION FOR ACCIDENTAL OR UNINTEDED DISCHARGES

LEGAL REPRESENTATION FOR CRIMINAL AND CIVIL PROCEEDINGS

LEGAL DEFENSE COVERAGE FOR ALL
10% off of the monthly total or 15% off of the annual total of your U.S. LawShield membership bill including add-ons
*One time $19.95 setup fee is not included in discount
*The discount rate will apply to all add-ons and services selected by the member
*10% applies to all members that select a monthly payment option with U.S. LawShield
*15% applies to all members that select an annual payment option with U.S. LawShield
---
*Cancellation of an Everest Caliber Membership will also revoke the special offer from U.S. LawShield. Cancellation will result in your U.S. LawShield account being changed to their traditional pricing structure.
Access to Exclusive Member Only Content
Gain full access to 1000's of relevant articles, blogs, reviews, and more! Coming soon we'll be unveiling a knowledge portal exclusively for our Caliber Members. Keep an eye out!
Want to learn proper cleaning techniques? Do you think it would be cool to start reloading your own rounds, but don't know how? Not hitting the target every time? Do you know the proper way to field dress a whitetail?. Our extensive library of articles, how-to guides, videos, reviews, and interviews is coming soon to all Caliber account holders. When this goes live your Caliber account will give you access to all of this and much more. Are you an expert? Do you have ideas? You can submit articles, how-to videos and guides in order to educate our community and advance all of our skill-sets.
You Help Us Give Back
A portion of each Caliber Membership is donated to conservation efforts, supporting veterans and first responders, cancer research and more! Giving back has been a staple of our community for generations and with the help of each and every Caliber Member we continue these efforts in hopes of helping as much as possible. We have partnered with some of the best organizations on the planet to help give back. We can continue to make tremendous progress together. The Caliber non-profit partners include: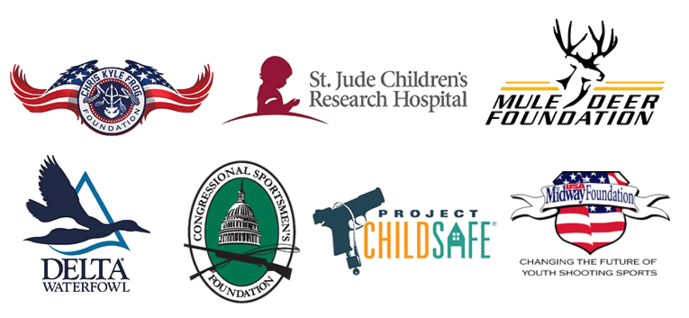 JOIN CALIBER NOW https://www.everest.com/checkout/cart/